Rawhide Cowgirls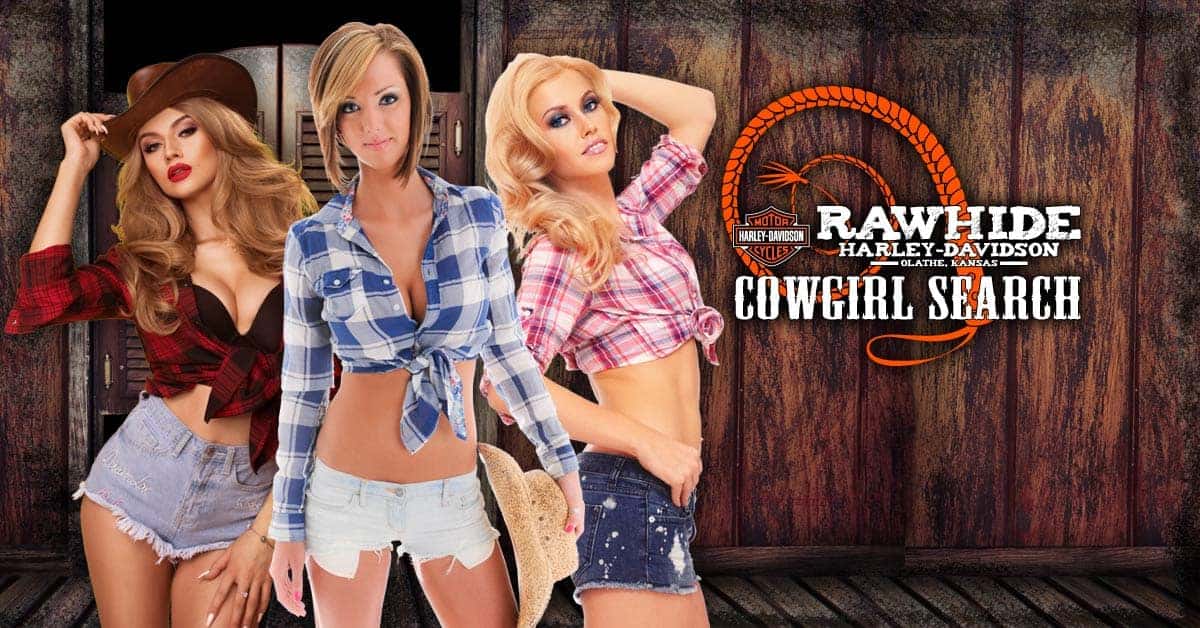 Apply to join the Rawhide Harley-Davidson Cowgirls and have a lot of fun while representing our brand and earning great CASH!
Join us at our CASTING PARTY: Fri. Mar 6th 5-8PM
NEW for 2020, the RawhideHD Angels are becoming the RawhideHD Cowgirls! Experienced brand ambassador veterans and those new to promotional modeling welcome to apply. Those selected for the RawhideHD Cowgirls will have the opportunity to represent Rawhide Harley-Davidson at dealership events and offsite dealership sponsored events.
RawhideHD Cowgirls have flexible schedules– you choose the events you want to work, earn great CASH and have a lot of fun doing it! Motorcycle experience a plus, but not required. Training provided. Tattoos and piercings welcome. All bodytypes welcome to apply, RawhideHD Cowgirls are all about personality and knowing how to help host a great party! Must be 18+ with a valid ID to apply. Must be 21+ for beer server gigs. 18-20 can book non-beer server Cowgirl gigs. Apply below or contact our Event Coordinator for more details.
---
Apply to be a 2020 RawhideHD Cowgirl: