I-35 South Exit 218 Closure [Detour Info]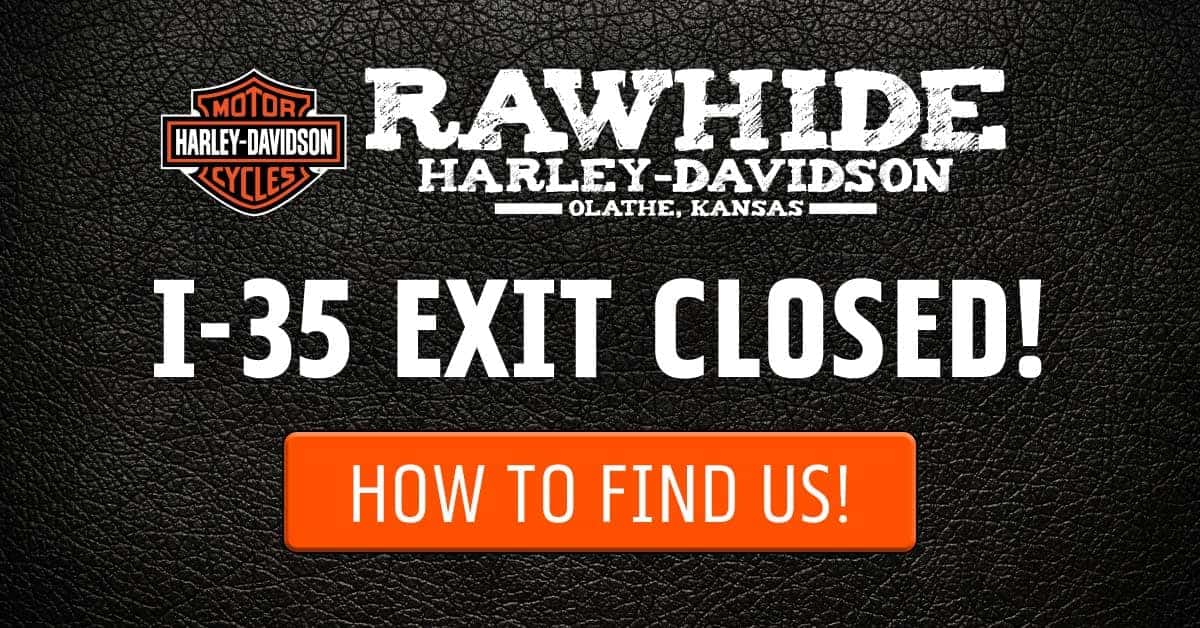 Due to construction on I-35, southbound exit 218, the exit near Rawhide Road is temporarily closed. Rawhide Harley-Davidson and our neighboring businesses are open, please follow detours and visit us! 
Southbound I-35 Exit 218 Temporary Construction Closure Impacting Rawhide Harley-Davidson Traffic
Detour Information
Last updated 6/17/2020
In case you hadn't heard, the current construction project on southbound I-35 near Olathe, Kansas is impacting normal routes for traffic coming to visit us from the north to Rawhide Harley-Davidson, located at 725 N Rawhide, Olathe, KS 66061.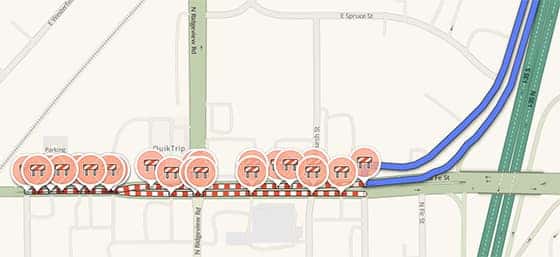 I-35 SOUTHBOUND EXIT 218 SANTE FE ST IS TEMPORARILY CLOSED
When traveling southbound to Rawhide Harley-Davidson, from the north:
Follow I-35 South
Take Exit 220, W 119th. (This is one exit earlier than you'd typically exit)
Reminder to exit at safe, controlled speeds, watching for signage as this ramp is a tight loop.
Follow N Kansas City Rd aprox 2 miles and turn LEFT to N Ridgeview Rd, keeping to the left
Take the 2nd LEFT onto E Prairie St. You won't want to miss this as the next major road is Sante Fe which is closed.
Turn LEFT on Rawhide Road at the "T"
Passing McCarthy Chevrolet Nissan and Olathe Toyota, RAWHIDE HARLEY-DAVIDSON will be on your LEFT.
Motorcycle Safety Reminder – if you miss a turn, use a safe parking lot to conduct a safe turnaround. Avoid U-Turns on public roadways to maximize rider safety.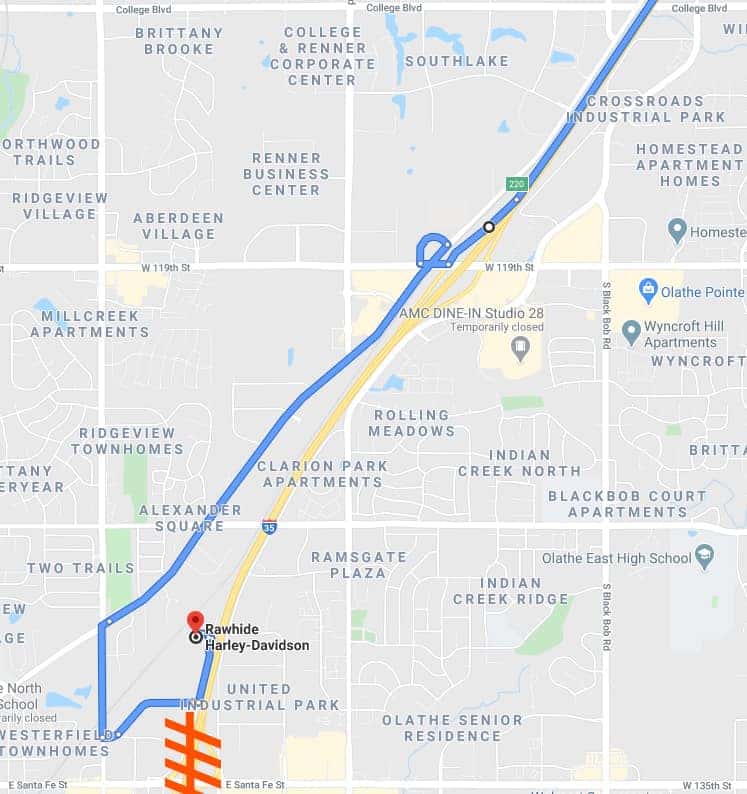 ---