What's a May Day Basket? | Kids' Crafts
In some regions of America, May baskets are made as part of the May Day tradition, a celebration of Spring! May baskets are small baskets or paper cones, usually filled with flowers, left anonymously on someone's doorstep on May 1st.
---
Keep crafts COVID-Safe: Wash your hands and disinfect your craft surface and supplies prior to beginning. Do not deliver May Day baskets if you or someone in your household is sick. Use hand sanitizer after deliveries. The world is a little weird right now, but wash up often, smile big and remember to enjoy the little things.
---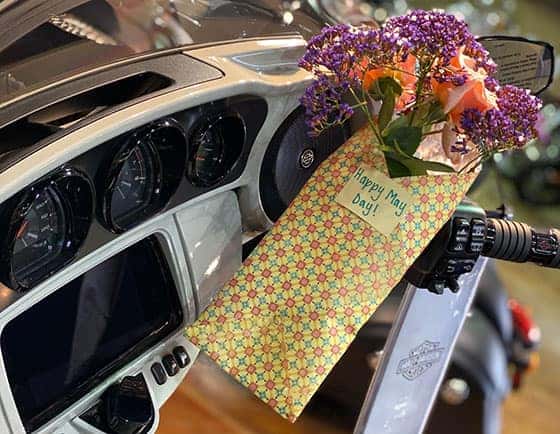 Even if you haven't heard of May Day Baskets, traditions have to start somewhere and this is an easy craft you can do with your kids to anonymously put a smile on someone's face with a kind surprise!
---
How to:
Step 1: Make your May Day Basket
May Day Baskets can be very simple! Ideas:
Craft a cone out of construction paper, gift wrap, kraft paper, wall paper samples, etc
Re-purpose a household item such as a plastic ice cream bucket
Avoid materials that may bleed too much or are messy like tissue paper or glitter
There's no wrong way to fold your May Day basket or cone – have fun and make it your own!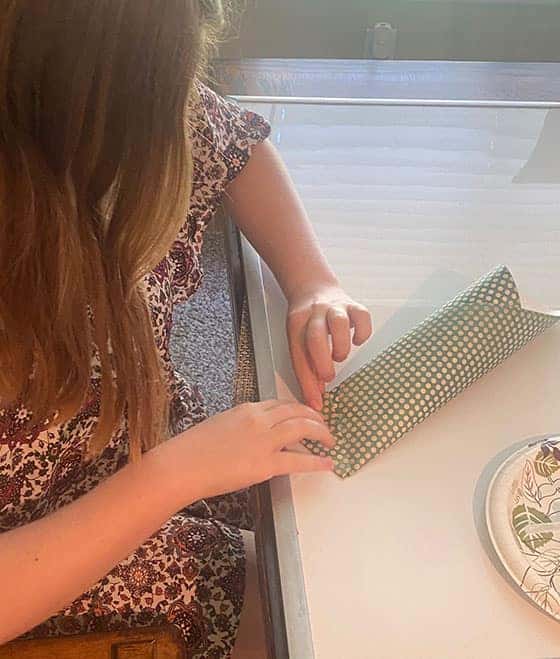 Step 2: Attach a Hanger
You'll want a way to quickly and easily hang your basket on someone's door. A loop of ribbon, cooking twine, fishing line or pipe cleaners work great – just ask Mom or Dad first on that fishing line.. don't go cutting it off pop's fishing pole!
Step 3: Gather Flowers or Treats
Traditionally, you cut flowers from your garden (or a neighbor who gives you permission) to fill your cones. Any Spring flowers are great! There's no right or wrong type of flowers to use.
Don't have flowers? You can also use treats like candy, popcorn or baked goods. You could even fill your cone with paper flowers or other crafts, just make sure it has enough weight so it doesn't blow away so you may need to add a pebble or two.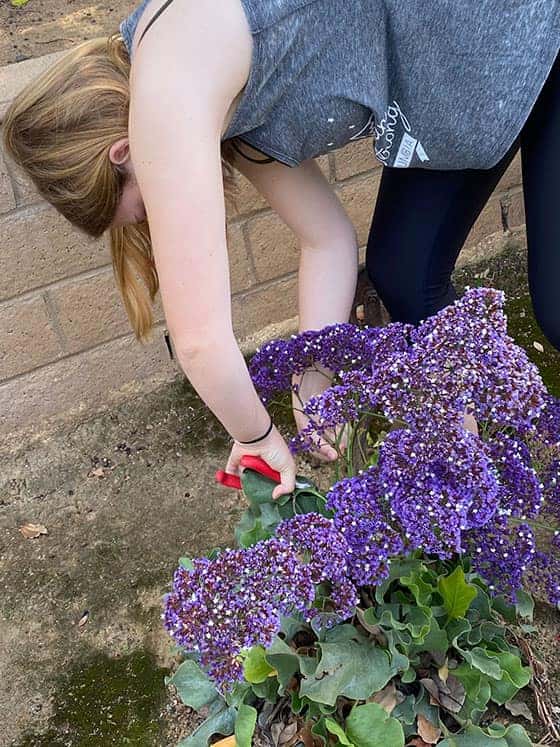 Step 4: Assemble your May Day Baskets
Trim flowers so they fit neatly in your May Day Baskets. Wrap bottoms of cut stems with a damp papertowel and then a layer of tin foil or plastic wrap to help keep them fresh, while protecting your May Day Baskets from getting wet.
If you live somewhere were May Day Baskets aren't well known, you may want to include a note about the tradition.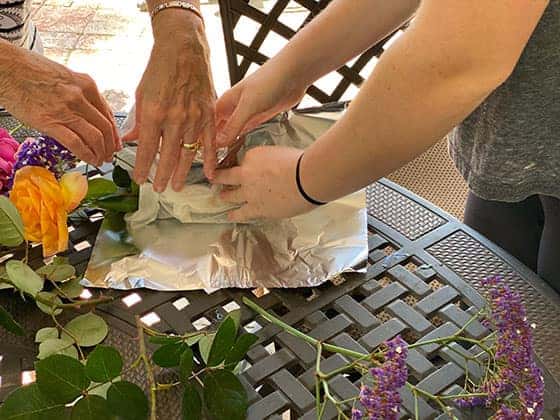 Step 5: Ding-Dong, DITCH! Time to Deliver!
On May 1st, stealthily hang your May Day Baskets on the front doors of family, friends or neighbors, ring the bell or knock and RUN! The fun of it is all in the element of a spring surprise!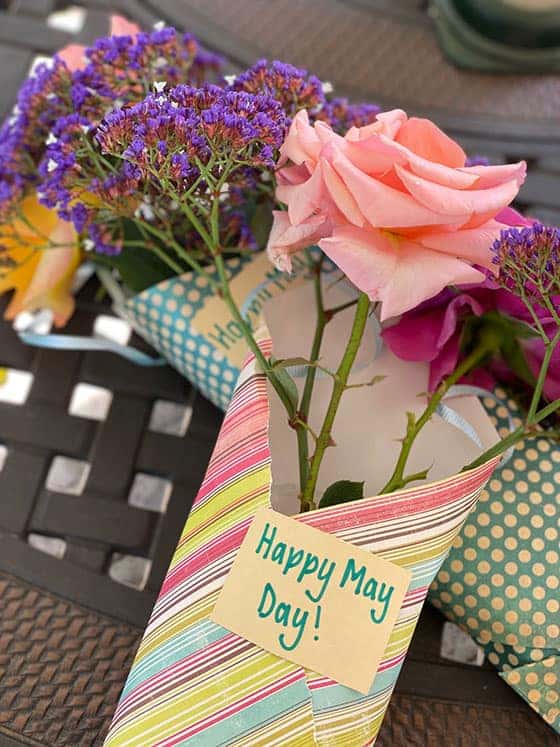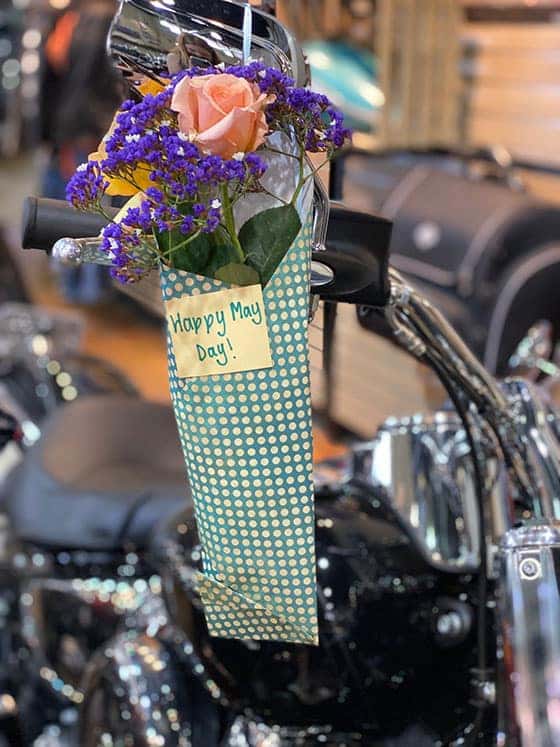 ---
Is there a craft or tradition you love? Share in the comments below: