Mother's Day Harley Gift Guide
Harley gift ideas for moms available now. Curbside pickup and shipping available. We accept PayPal for an easy, no-contact pickup experience. Contact MotorClothes today.
---
Mother's Day
Harley Gift Guide 2020
Mother's Day 2020 is Sunday, May 10th
Whether it's for Mother's Day, her birthday, an anniversary, holiday or just because, we always have great gift suggestions for the mom in your life. Whether you can be with your mom or not this year, show her you care with a gift that speaks to her heart, her Harley heart that is! We offer personal shopping by phone and email, easy, no-contact pickup and low cost shipping options. Contact MotorClothes today.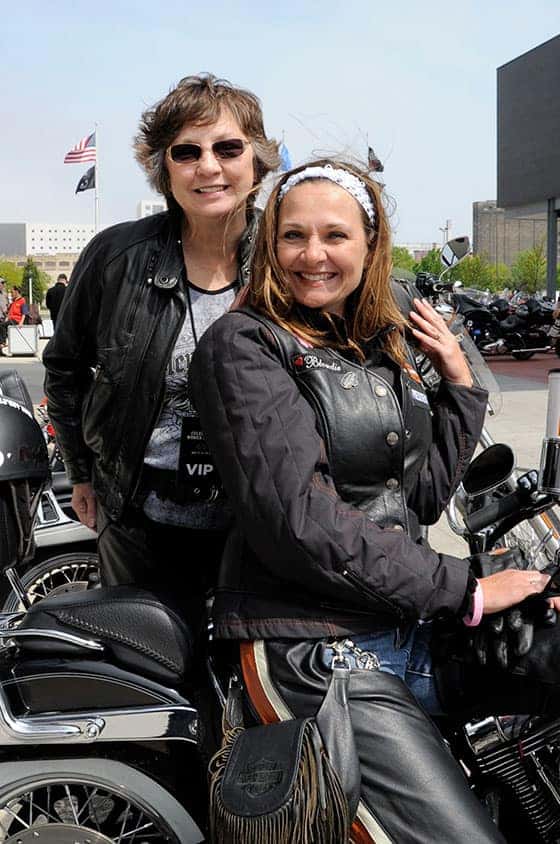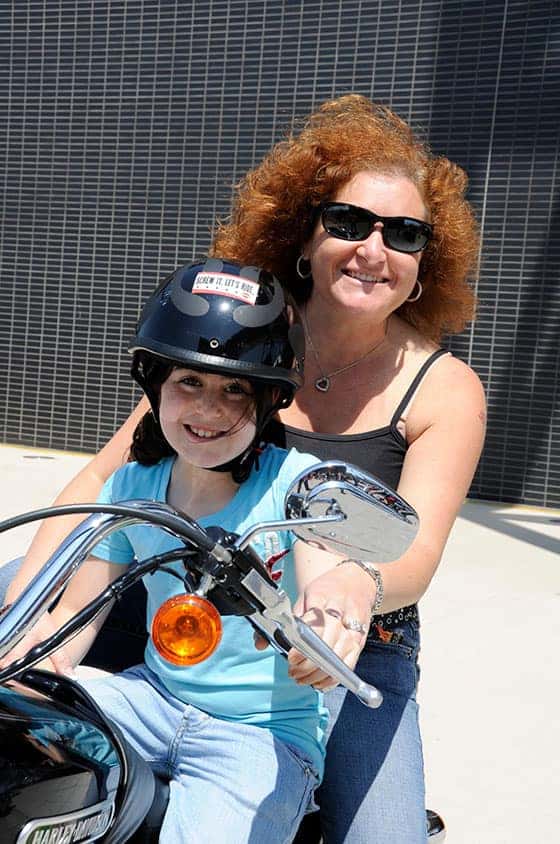 ---
For the Mom who seems tough, but is pretty sweet…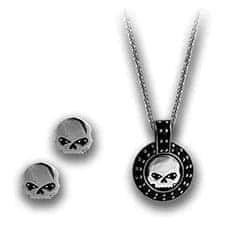 LICENSED HARLEY BLACK CRYSTAL WILLIE G SKULL SET
Part# HDS0012
Limited edition set by MOD Jewelry includes a necklace on 16″ chain with matching studs, goes with every outfit.
---
For the Mom Who Will Always Be Chicer Than Us…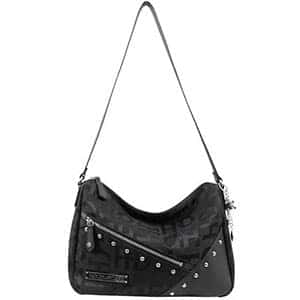 LICENSED HARLEY JACQUARD SHOULDER BAG
Part# HD3450J-BLACK
This chic little licensed Harley purse is the perfect size for keeping everything your mom needs handy, whether she's zipping out on a ride or running quick errands. Don't you dare buy mom another appliance unless that appliance holds lipstick and looks perfect with that new pair of boots dad better be buying to match.
---
For the Mom Who Can't Wait for Bike Nights to Be Back…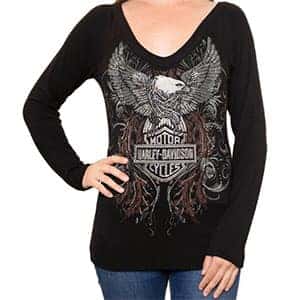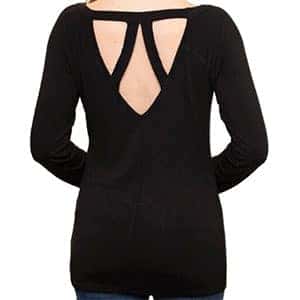 LICENSED HARLEY EAGLE TOP w/PEEP BACK
Part# HT4457BLK-XS-XL
This adorable licensed Harley Long Sleeve Tee is fun and sassy with it's peep back. Things may be weird right now, but moms always make us feel better and they better be as mom needs bike nights back in her life… or else!
---
For the Mom That Always Knows Where to Find ____.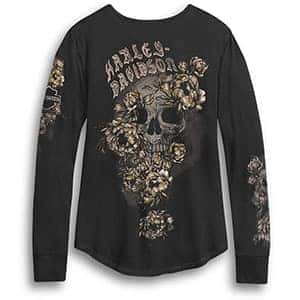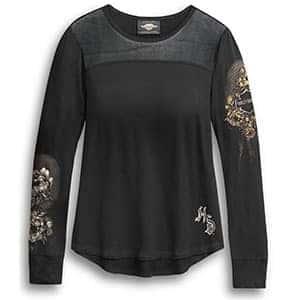 HARLEY LADIES MESH YOKE SKYLL & ROSES TEE
Part# 96321-20VW
From mesh and gorgeous art, this top is loaded with details, just like a mom's mind; who magically always knows where you left ____ on a Tuesday, 3 months ago. The real treat this Mother's Day is taking a beat to actually look before you holler, "MOM! Do you know where my ____ is?!"
---
---

---